Enjoy the excellent fitness and sauna facilities in Zurich
All hotel guests benefit from a direct and discounted admission to the new fitness area on the Sihlcity site (Third Party / Independent Operator).
This offers you a wide range of modern strength and cardio equipment, a functional training zone, group fitness and an intriguing sauna world. A state-of-the-art gym ensures that you can stay in shape when you travel.
Whether you are looking for an individual muscle pumping workout or group fitness, we`re sure you`ll be pleased with the wide variety of how to exhaust yourself after a long day.
If you are too tired for an excursion to the city or to the lake, you can treat yourself to the relaxing sauna world.
Learn more about our offer
Asian Retreat Massages in Zurich
Calm down - Relax - Charge New Energy
Whether a partial or whole body massage, Thai massage, herbal stamps massage or a hot stone massage - our experienced Thai massage therapists will ensure you have a relaxing time. Foot reflexology treatments also offer you the opportunity to do something good for your body, pamper yourself and relax.
Privacy and Selfness - a private atmosphere is our top priority.
The Asian Retreat invites both hotel guests and external guests to relax and unwind. All our massage and treatment services can be booked at the hotel's front desk or by phone from the comfort of your own home. Further attractive SPA packages including accommodation and possible additional offers are available for you.
We have the right offer for every taste. Give yourself the time out.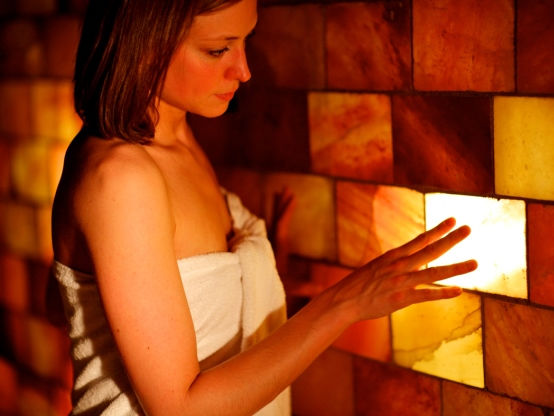 The Sauna World
An island of tempting fragrances, soothing warmth and relaxing sounds. This specially created Sauna is at the highest level in the Sihlcity area equipped with saunas and steam baths. The constantly changing special onpouring rituals, seductive fragrances and relaxing sounds as well as relaxing areas will revitalize and reconcile body, mind and soul.
The Sauna World at a glance:
Infusion sauna (guided sauna infusions) 80 ° C / 10% humidity
Dry sauna 65 ° C / 5% humidity
Salt sauna 60 ° C / 20% humidity
Steam bath 100% humidity
Experience shower zone
Several relaxing areas
Solarium
Approx. 100 m² sauna area exclusively for women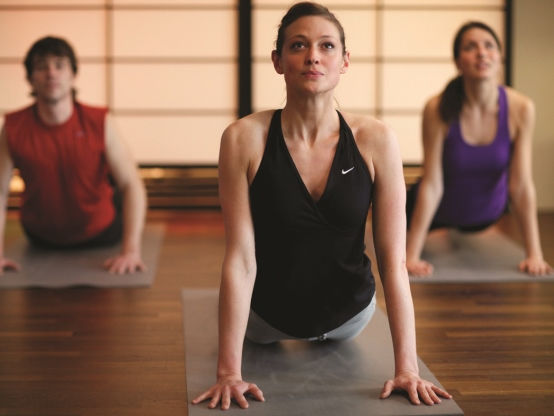 The Fitness Area
If you are still energized after a successful day, you can find your inner center in one of the trendy courses, such as yoga or pilates, or simply work up a sweat on your own in the spacious and modern fitness area.
The eGym circuit examplifies the latest training generation. It is a highly modern way to work out which provides maximum efficiency in a short amount of time.
Jump on the stationary bike, give everything on the treadmill, feel the burn with Muscle Pump - the excellent selection of equipment and courses will make sure that everyone can find the right calisthenics that best suits them. From the cardio-lover to the dumb-bell expert, everyone can train and gain to their heart`s content.
No matter which training is desired, our hotel guests can benefit from the discounted rates at the fitness center.
Great offers, pleasant service, fair prices
The fitness area with Sauna World at Zurich Sihlcity is not operated by the hotel and the admission will be charged.
Our hotel guests enjoy a direct and discounted admission to the Sauna World started at CHF 30.00 per person and day.
We will be pleased to provide you towels, bathrobes and slippers for your visit. For further questions and to make a reservation, our reception team is at your full disposal.
Opening Hours

Fitness Area
Monday – Friday: 06.30 AM to 10.00 PM
Saturday & Sunday: 09.00 AM to 08.00 PM
Sauna Area
Monday - Friday: 06.30 AM to 09.45 PM
Saturday & Sunday: 09.00 AM to 07.45 PM
Special opening hours during holiday season on request.