Cozy Bar and Restaurant Sihlcity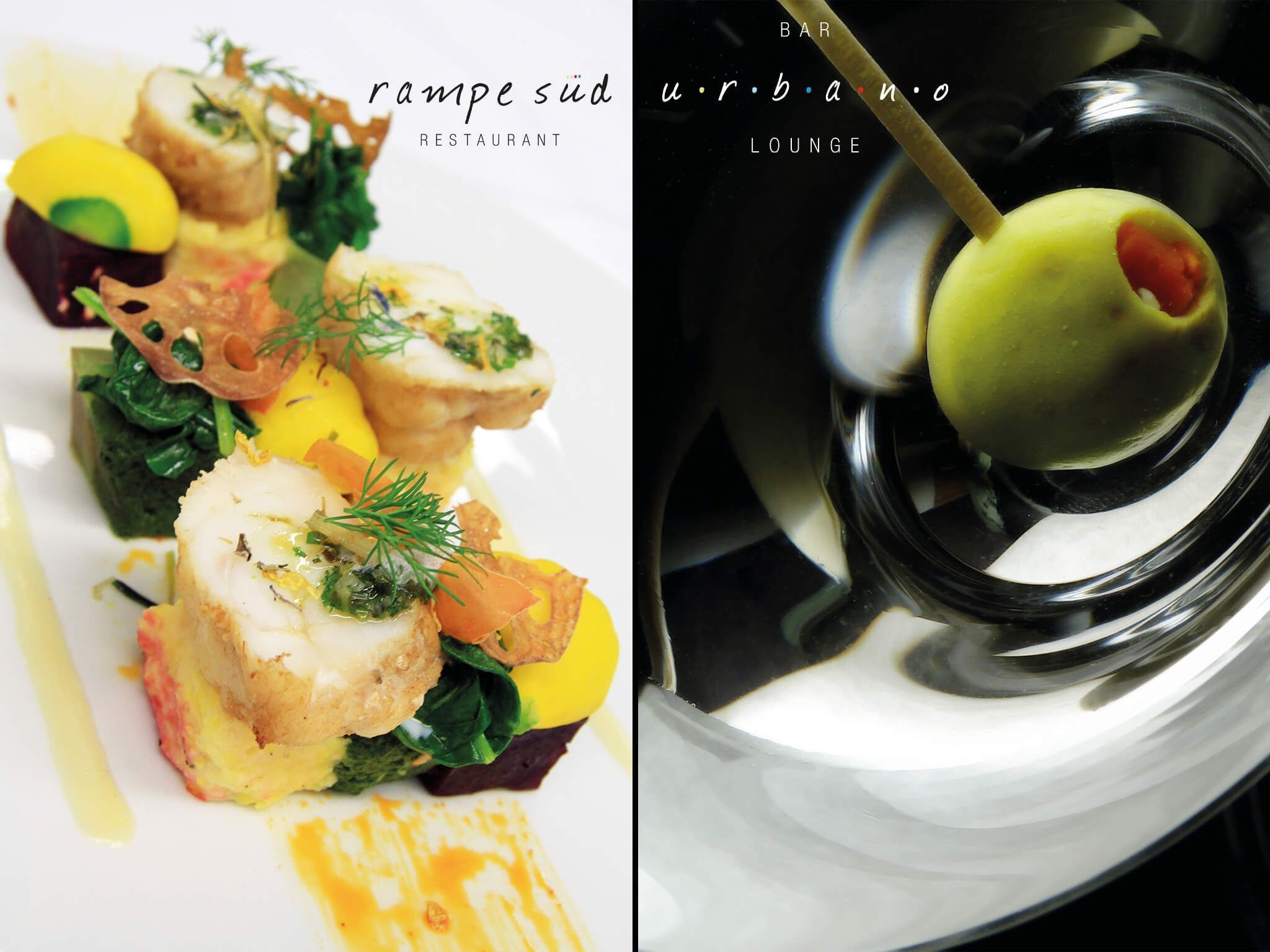 Are you looking for a restaurant or bar in Zurich?
Strolling through the vibrant city of Zurich stimulates the appetite. Do something about it and discover the light "New Classic" cuisine served in the restaurant Rampe Sued. In summer food is served on the Mediterranean style terrace. In the evenings the Urbano Bar is the right place to relax and review a day well spent in a lounge atmosphere.
For reservations and requets contact us anytime via phone +41 44 554 0000 or send us an email to frontoffice@fourpointszurich.com.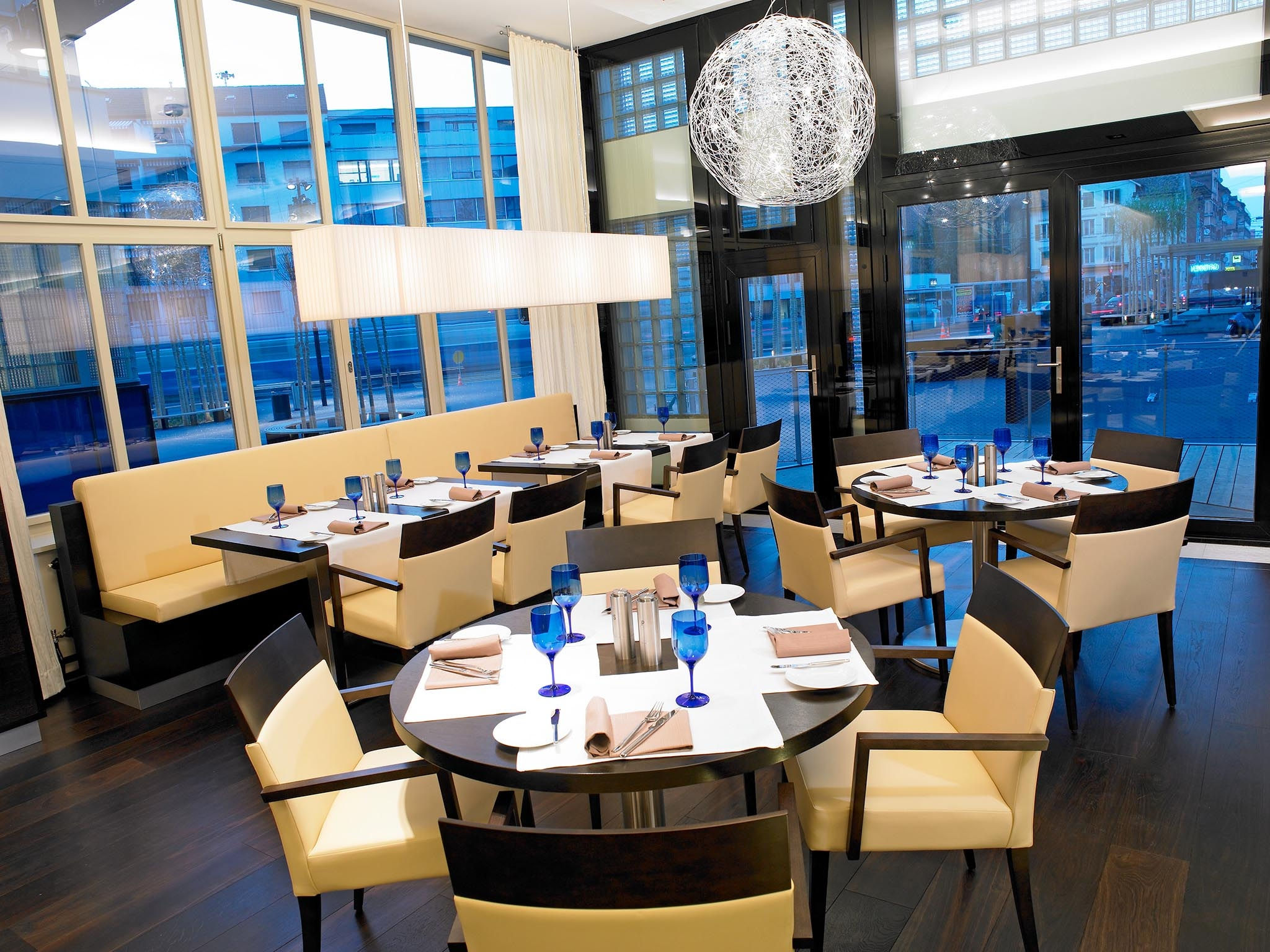 Restaurant Rampe Süd
Adjusted to the urban entertainment center Sihlicty, our restaurant in Zurich pleases its guests with sharp lines and selected materials, creating a modern and cosmopolitan ambiance. At Rampe Süd you will get to experience light "new classic" cuisine, varying from local cuisine to international dishes. During summertime you can enjoy your meal on our sunny terrace and be a part of the vibrant social scene in Sihlcity.
New Classic Cuisine
Our Chef Marc-Peter Ullmann with team surprise you with international, national and regional dishes. Enjoy a light snack or a full menu with several courses with friends, family or colleagues.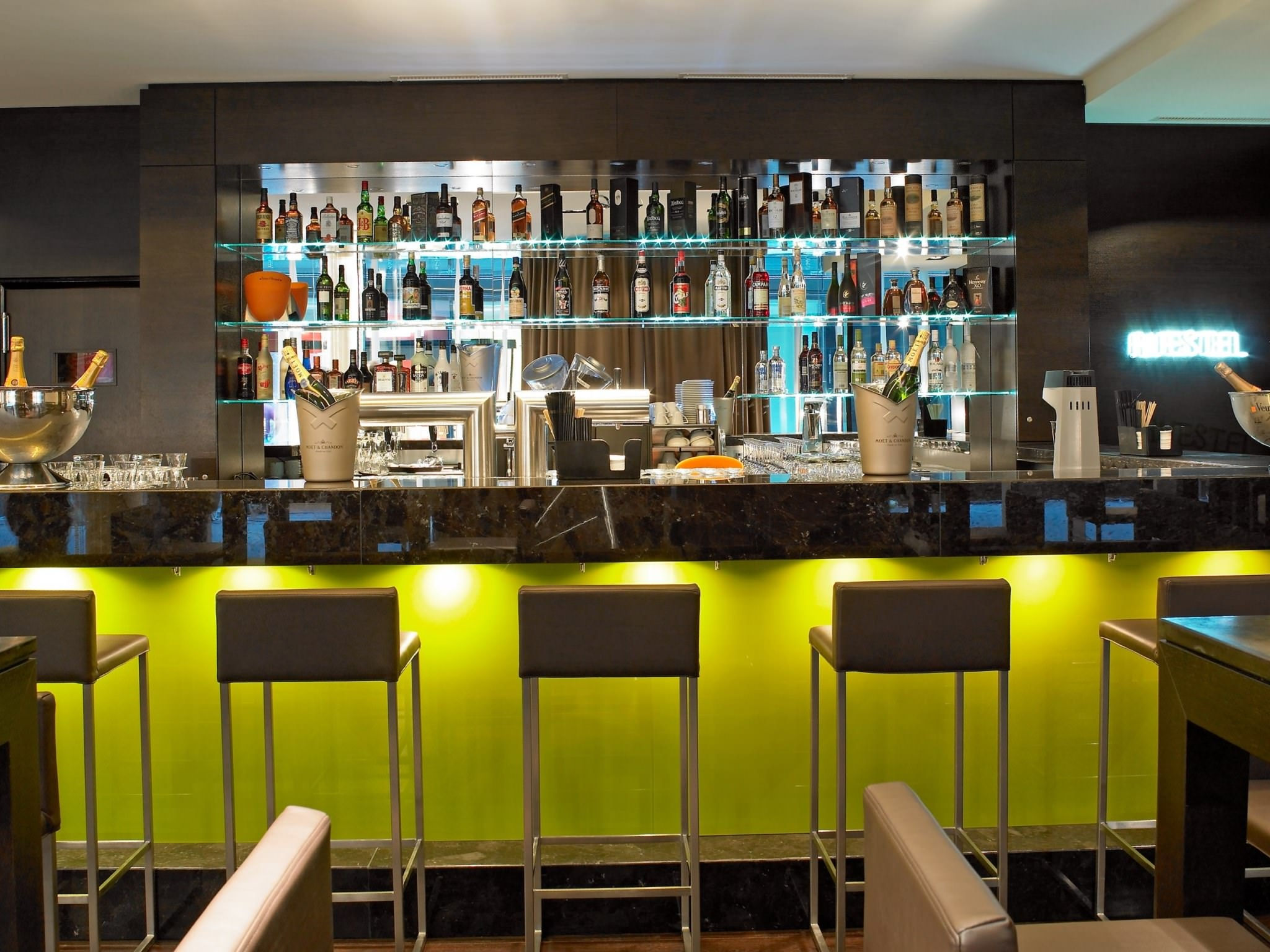 Urbano Bar & Lounge
Situated in the Four Points by Sheraton Sihlcity Zurich, the Urbano Bar & Lounge is meeting place for citizens and hotel guests alike. No matter if before or after your meal, we take care of your well-being serving you fancy drinks, a variety of snacks and good music. We invite you to relax and rest your mind in good atmosphere. Meet family and friends or get together for a casual meeting and enjoy after-work parties with DJ. Celebrate the LOHAS ambiance!
Opening Hours
Monday to Friday: 10:00 AM – midnight
Saturday and Sunday: 11:00 AM - midnight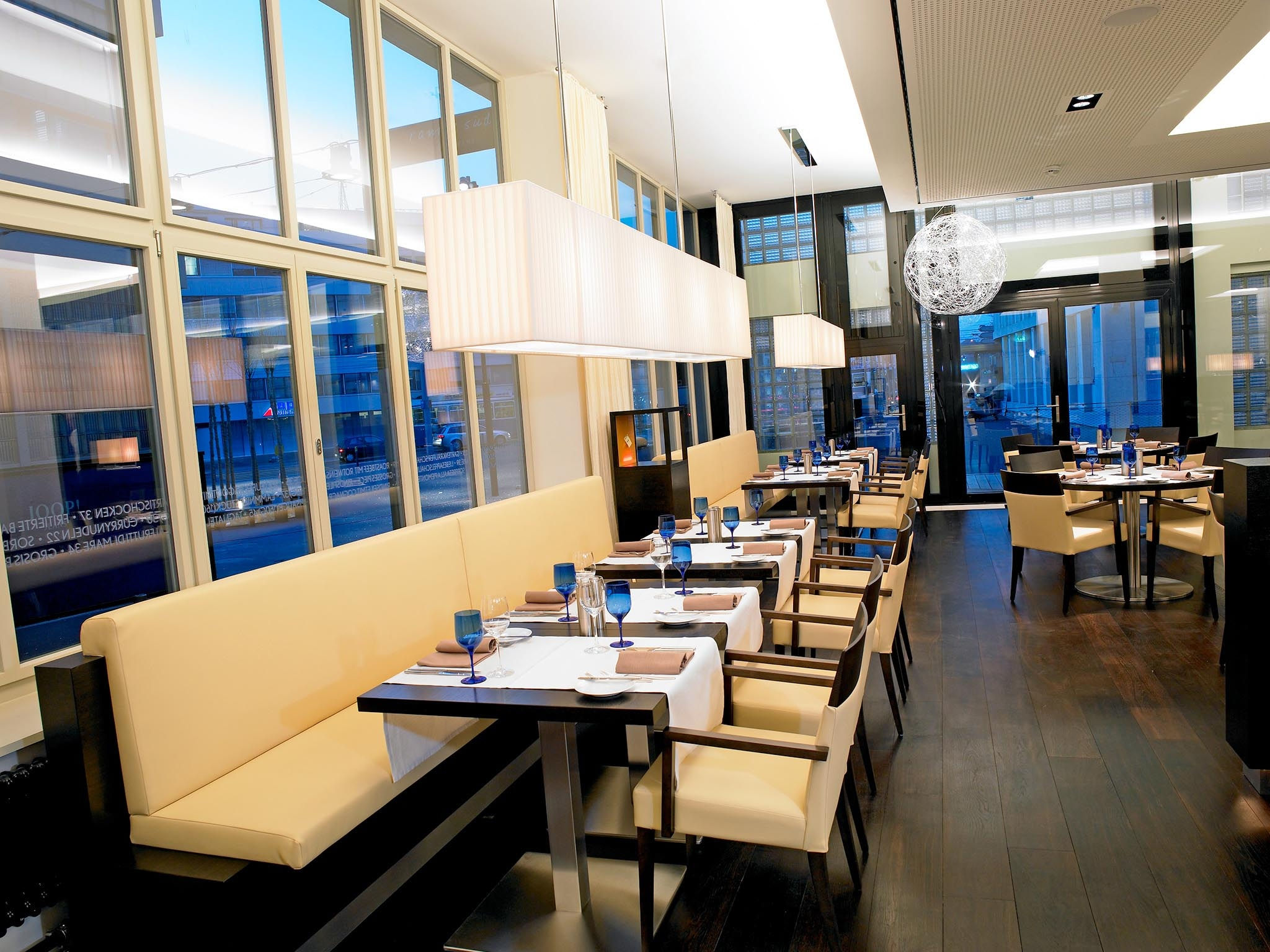 Business Lunch
Monday to Friday from 11:30 AM until 02:00 PM
Choose from a daily variation of fish, meat, a vegetarian option or balance food. Seasonal and daily changing dishes. If you are a creative connoisseur, choose our seasonal recommendation. Explore redefined classics, created with love for detail.
2-course business lunch - CHF 35.00
3-course business lunch - CHF 42.00
Special opening hours and summer break
17th - 23rd July
Monday & Friday opened for Lunch
Tuesday - Thursday opened for Lunch & Dinner
Saturday closed
24th July - 13th August
closed for Lunch and Dinner (all days)
14th - 20th August
Monday & Friday opened for Lunch
Tuesday - Thursday opened for Lunch & Dinner
Saturday closed
During the whole time we welcome you to join the delicious breakfast buffet or our late-riser breakfast on weekends.
Also, our Urbano Bar and Lounge offers legendary burger, club sandwiches and snacks during the whole day and invites you to linger.
We are looking forward to welcome and surprise you with many new creative culinary highlights from 21st August 2017 on.
Breakfast
Monday to Friday
from 06:30 AM to 10:00 AM
Saturday and Sunday
from 07:00 AM to 12:00 AM
(late-riser breakfast)
Lunch
Monday to Friday
from 11:30 AM to 02:00 PM
Saturday and Sunday
closed for lunch
(late-sleeper breakfast only)
Dinner
Monday to Saturday
from 06:00 PM to 11:30 PM
(kitchen until 10:00 PM)
Sunday
closed for dinner