Discover the Sihlcity shopping center complex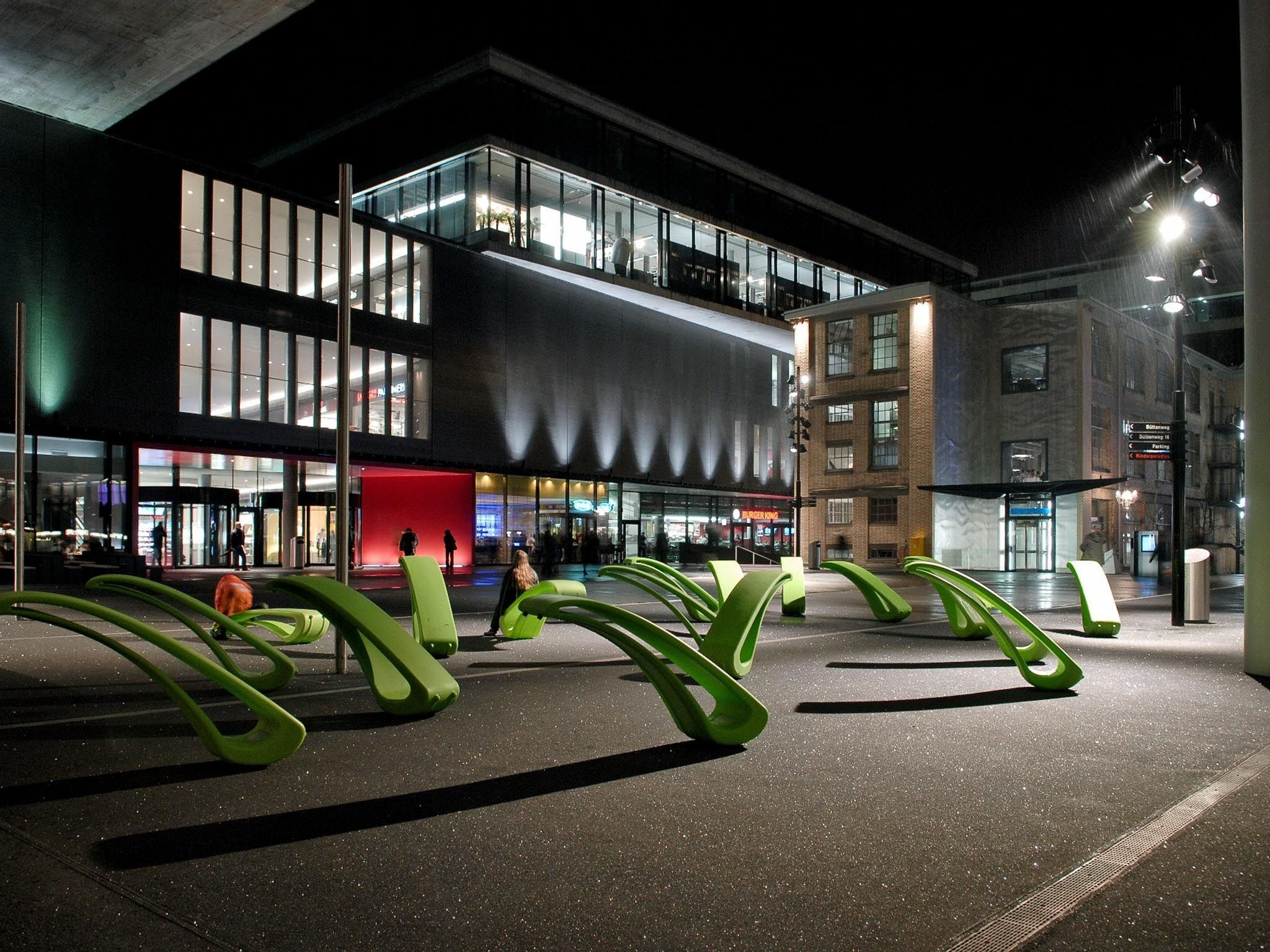 Comfort is to have everything around
The Sihlcity shopping center, commonly called a small city inside the city of Zurich, was built between 2003 and 2007 on the site of the old SIHL paper mill and offers a wide range of shopping possibilities on approximately 100,000 m², including the Sihlcity cinema and various bars and restaurants. Opened in 2007, the Sihlcity mall is an modern urban entertainment center that serves a large selection of shops and restaurants.
Several buildings of the complex are listed for preservation, creating a great symbiosis with the modern architecture of the shopping center.
Food & Beverage
The complex consists of 14 catering establishments offering regional, national and international dishes. Whether tasty cheese sandwiches, burgers and fries, fresh sushi or delicate filet mignons, be assured that the Sihlcity shopping center offers something for all tastes.
Medical Center
The new complex also houses a medical center on the third floor of the shopping center. Nearly 20 experienced specialists offer their knowledge and expertise in all major medical disciplines. The aim of the medical team is to offer the best long-term care of their patients.
Shops
A total of 80 shops and boutiques are waiting for you to be explored. Whether with friends or family, fun is guranteed at the brand new Sihlcity shopping center in Zurich. Don't hesitate and embark on a shopping spree!
Fitness & Sauna
Enjoy the excellent fitness and sauna facilities at Sihlcity. All hotel guests benefit from a direct and discounted admission to the new fitness area on the Sihlcity site (Third Party / Independent Operator).
This offers you a wide range of modern strength and cardio equipment, a functional training zone, group fitness and an intriguing sauna world. A state-of-the-art gym ensures that you can stay in shape when you travel.
Whether you are looking for an individual muscle pumping workout or group fitness, we`re sure you`ll be pleased with the wide variety of how to exhaust yourself after a long day.
If you are too tired for an excursion to the city or to the lake, you can treat yourself to the relaxing sauna world.
Our Hotel
The Four Points by Sheraton Sihlcity Zurich is part of this complex and offers 132 comfortable rooms and suites that ensure a hassle-free and comfortable stay. Excellent transportation to the city center and convenient access to our exclusive Asia Spa will complete your experience in Switzerland's largest city.
Additional Services
The following services are also offered at the Sihlcity shopping center in Zurich:
Culture House
Church
Children's Paradise
Library
4 Mobility Cars
16 City Apartments